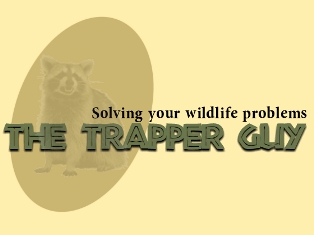 Call now to solve your nuisance wildlife problem!
727-710-0373
Serving Redington Shores, FL with humane critter removal 24 hrs a day* and 7 days a week !
Click here for a free service call! *
It wasn't long ago that Redington Shores was mostly forested and rural.
Many of our wild friends either get pushed out or become 'urbanized'.
Peoples attics seem like a cozy nesting place. Trash cans and pet food are easy meals and swimming pools are convenient toilets and bathing spots.
As harmless as their intentions may be, some wildlife can be extremely destructive to your property.
The Trapper Guy will come out and humanely remove the live animal from your property. I will fix the damage caused and make preventative measures so they won't return.
With proper wildlife control we can co-exist with our wild neighbors.
* 24 hour services are for emergencies only. Live animal in a living area where safety of the occupants is in question is considered an emergency.
Redington, FL news
Ancient fossils found in Redington Shores
By WAYNE AYERS
Article published on Tuesday, June 30, 2009 Print E-Mail

REDINGTON SHORES – A county employee preparing a job site found bone fragments that an animal fossil expert believes could represent "a major discovery."
Alfonso Riley, a county traffic control monitor, was working at the Redington Shores Yacht and Tennis Club on Gulf Boulevard recently when he noticed several unusual looking objects in the soil. Though other workers remarked the pieces looked like "just rocks," Riley had a sense the oddly shaped fragments were something more.
"They looked like fossils to me," he commented while showing his find to Mayor Bert Adams and others at town hall last week.
Riley contacted Randy V. Bellomo, an anthropologist at St. Petersburg College, who forwarded photos of the objects to the Florida Museum of Natural History in Gainesville.
There, Richard Hulbert, collections manager of the museum, confirmed Riley's suspicions. The largest fragment he found is ancient, the toe bone of a prehistoric Ice Age horse thought to be 12,000 to 18,000 years old.
Another of the finds is from the shell of a giant armadillo, also from the Ice Age. There were also bone fragments that could not be definitely identified, Hulbert noted in an e-mail sent to Riley.
Though Hulbert said the exact age of the fossils cannot be determined until more species are recovered and the geology of the undisturbed fossils can be studied, he indicated an older age is possible. He mentioned a 1.3 million-year-old site found near Ruskin.
Thousands of fossilized bones were also found two years ago in nearby Boca Ciega Millennium Park. Included in that find were bones from Columbian mammoths and huge armadillos dating as far back as 100,000 years.
In fact, the bones found by Riley may be from a "secondary site," meaning the dirt came from another location, Bellomo said. He noted that a large amount of fill dirt has been used in creating the Yacht and Tennis Club community from the old Parsley's trailer park, and it is not known where that dirt came from. Prior to that, a dredging project around 1940 would have pulled sandy soil from the adjacent Boca Ciega Bay to create the land where Parsley's stood.
Nonetheless, Riley's find could be significant, Hulbert said. He concluded his letter by stating, "There is potential for a major discovery; only careful excavation can determine this."

Article published on Tuesday, June 30, 2009
Copyright © Tampa Bay Newspapers: All rights reserved.