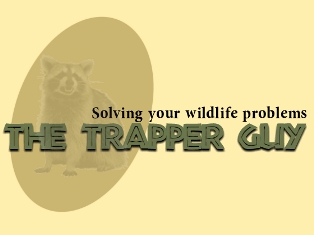 Call now to solve your nuisance wildlife problem!
727-710-0373
Serving Clearwater Beach, FL with humane critter removal 24 hrs a day* and 7 days a week !
Click here for a free service call!
Clearwater Beach has many species of wildlife such as opossum and raccoon.
Peoples attics seem like a cozy nesting place. Trash cans and pet food are easy meals and swimming pools are convenient toilets and bathing spots.
As harmless as their intentions may be, some wildlife can be extremely destructive to your property.
The Trapper Guy will come out and humanely remove the live animal from your property and if possible, relocate it. I will fix the damage caused and make preventative measures so they won't return.
With proper wildlife control we can co-exist with our wild neighbors.
* 24 hour services are for emergencies only. Live animal in a living area where safety of the occupants is in question is considered an emergency.
Clearwater Beach wildlife news
Clearwater Beach sees rash of stingray stings over two days
By Dominick Tao, Times Staff Writer
Posted: May 27, 2010 04:54 PM
---
CLEARWATER — Public safety officials are advising visitors to Clearwater Beach to beware and shuffle: an increased number of stringrays have been reported just off the beach.
More than a dozen people were stung by the fish's poisonous tail barbs Thursday afternoon, and more than 20 were injured Wednesday.
Officials are advising bathers to shuffle their feet in the sand as they enter the water to scare away partially buried rays, which usually ignore people and only sting when threatened or stepped on.
Lifeguard towers on Clearwater Beach are flying purple flags, which mean dangerous sea life could be present in the water.
According to fire officials, the crews at Fire Station 46 at 534 Mandalay Avenue have been busy treating stingray injuries.
"If a sting does occur, see a beach lifeguard immediately for treatment," Clearwater police spokeswoman Elizabeth Watts said in a news release.