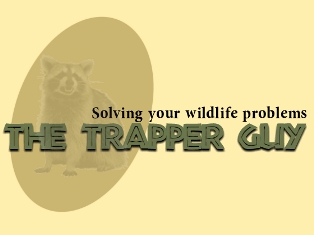 Call now to solve your nuisance wildlife problem!
727-710-0373
Serving Belleair, FL with humane critter removal 24 hrs a day* and 7 days a week !
Click here for a free service call! *
It wasn't long ago that Belleair was mostly forested and rural.
Many of our wild friends either get pushed out or become 'urbanized'.
Peoples attics seem like a cozy nesting place. Trash cans and pet food are easy meals and swimming pools are convenient toilets and bathing spots.
As harmless as their intentions may be, some wildlife can be extremely destructive to your property.
The Trapper Guy will come out and humanely remove the live animal from your property. I will fix the damage caused and make preventative measures so they won't return.
With proper wildlife control we can co-exist with our wild neighbors.
* 24 hour services are for emergencies only. Live animal in a living area where safety of the occupants is in question is considered an emergency.
Belleair beach , FL news
Pit bulls that charged Belleair Beach woman and puppy had killed cats in Belleair Bluffs
By Rita Farlow, Times Staff Writer
In Print: Wednesday, September 30, 2009
BELLEAIR BLUFFS — Two pit bull terriers that charged a Belleair Beach woman and her puppy last week killed two cats this spring and maimed another, authorities said.
Dogs in Pinellas County can be declared dangerous and euthanized if they injure or kill pets more than once.
So why weren't the dogs seized before Friday's incident?
County Animal Services director Welch Agnew said his agency opened an investigation in April, but was unable to locate the dogs' owner, Timothy Franklin Montgomery, until July.
At that point, the investigation still was ongoing and an officer found the dogs secured and well behaved, Agnew said. But he acknowledged the multiple reports of pet attacks would have allowed Animal Services to take custody of the dogs.
"If we had that to do over again, we'd have snagged them in July," he said.
The pit bulls, a male named Cushman and a female named Nina, were taken to Animal Services on Friday after they aggressively approached Caroline Sofer, and her puppy, Cody, in her front yard.
Animal Services already was investigating three other attacks in Montgomery's old neighborhood in Belleair Bluffs:
• A March 7 attack that killed a pet cat in front of a parent and child.
• An April 15 attack that left a 17-year-old cat dead.
• An April 16 attack that severed the leg muscles of a cat. The cat lived after emergency surgery, said Pinellas County Sheriff's Office spokeswoman Cecilia Barreda.
In the April 15 incident, the two dogs were running loose when they came into the yard of Grif and Phyllis Graham, who are in their 80s. The male dog snatched their cat, Mrs. Murphy, as she was drinking water.
Marvin Floyd, a landscaper who tends the Grahams' yard, tried to intervene. He positioned himself in front of his client to protect her, grabbed a rake and started hitting the male dog, Floyd said.
"I just kept hitting and finally he let loose (of the cat), then the other dog circled around behind me, so I basically had to keep hitting both of them to get them out of the yard," said Floyd, 65. "It was scary. They were determined."
Mrs. Murphy had to be euthanized, the Grahams said.
In that incident, a sheriff's deputy cited Montgomery with two counts of dogs running at-large. And an Animal Services officer issued Montgomery a citation for not having a registration tag for the male dog.
Animal Services opened an investigation at the end of April, Welch said. When Montgomery, 20, was located, he was cited for a dangerous dog violation and given an August court date. Montgomery did not show up and he was arrested on Sept. 21 on a warrant for failure to appear on that charge.
Four days later, on Friday, the same day the dogs came after Sofer, Montgomery was arrested again for failing to appear on several other charges, including battery, leaving the scene of an accident with property damage and possession of marijuana. He posted $2,039 bail and was released from the Pinellas County Jail an hour after he was booked.
No one answered the door at Montgomery's 405 Maxwell Place address Tuesday night.
At some point after the three cats were attacked, Montgomery moved to Indian Rocks Beach, near Sofer's home. After the dogs charged Sofer and her Doberman pinscher puppy, a deputy was able to lure the pit bulls into his cruiser with dog treats.
The Grahams said they were upset that the dogs were menacing a new neighborhood.
"I think it's a shame that the county hasn't done something about those dogs before now," Phyllis Graham said. "They should have been impounded, and they should have been put to sleep."
Rita Farlow can be reached at farlow@sptimes.com or (727) 445-4157.