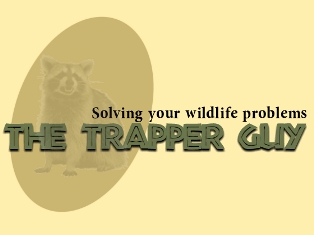 727-710-0373
Serving the entire Tampa Bay area !
Raccoons
Raccoons are found all over the Tampa Bay area in ever-increasing numbers. Urbanization often helps their population because food often becomes more available in these conditions. Therefore, it is not at all uncommon to encounter raccoons near your home or worse, in it.
Getting rid of raccoons is no job for a homeowner. Raccoons can be very destructive as well as dangerous. Rabies is rare but should be a concern.
If you catch a raccoon what are you going to do with it? Relocating it to nearby public parks is illegal. What if the raccoon has babies in your attic?
Having a raccoon removed from your attic or home is not a job for an amateur. Give us a call and we will send out a professional to solve your raccoon problem.
Call today!
727-710-0373
Sheriff describes raccoon "gang attack" on Lakeland woman
Beau Zimmer 10connects.com
Lakeland, Florida -- A Lakeland woman is recovering from serious injuries in the hospital after sheriff's investigators say she was "gang attacked" by five raccoons Saturday afternoon.
Polk County Sheriff Grady Judd says 74-year-old Gretchen Whitted was trying to shoo the animals away from her front door when they suddenly attacked.
"When she fell down, they enveloped her," said Sheriff Judd in a news conference called Sunday to warn the public of the aggressive raccoons.
"She's literally bitten and scratched from face and the chest all the way down through the legs."
Raccoons are known to be aggressive when going after food, but the sheriff called Saturday's attack very unusual.
"Not in all my years in Florida have I known of a gang attack by raccoons on an individual," Sheriff Judd said.
Christy Steinmetz lives next door to Whitted and ran across the street when she heard her neighbor's screams.
"I've never seen anything like it," Steinmetz said of the attack and her neighbors deep wounds. "They were deep lacerations. You could see flesh."
Sheriff Judd called a news conference Sunday to warn parents in the Lakeland neighborhood about the potential danger.
"They've attacked once. If someone frightens them, will they attack again?" Judd asked.
Polk County Animal Control officers fanned out, placing traps across the neighborhood, in hopes of finding the raccoons involved.
"Even if we capture a lot of raccoons [Sunday night], we can't be sure they are our suspect raccoons," Sheriff Judd said.
If caught, the animals will be killed to see whether they are rabid.